Resisting the Coalescing Global Nanny Police State
with Logic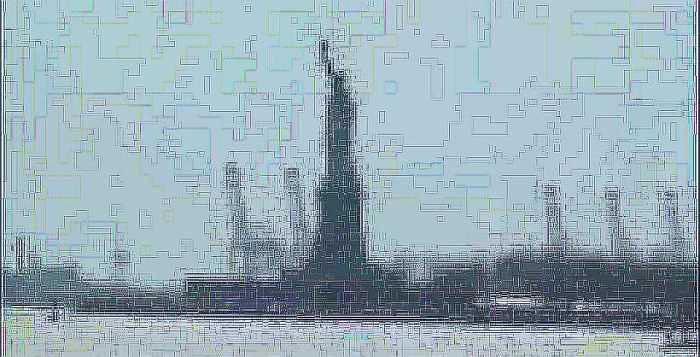 ---
The ideas of the Left are both superficial and audacious and therefore quite comforting to most of people most of the time ; the ideas of the right are both deep and humble and therefore less attractive to most of the people most of the time .
Dick Armey Cato 60th aniversery Heyak's Road to Serfdom




Disturbing isn't it , but it's US

We must be ready to employ trickery, deceit, law-breaking, withholding and concealing truth. We can and must write in a language which sows among the masses hate, revulsion, scorn, and the like, towards those who disagree with us.
Vladimir Ilyich Lenin quoted in Max Eastman : Reflections on the Failure of Socialism

---





---

#LoL


Links
#2v3Dynamics
It should be no surprise that US continue to descend from the ranks of freeest nations . Our professional political duopoly fights to maintain their power against any outside voices . This is a major cause of the ever ratcheting power of the state with minimal distinction between the 2 in-power party offerings . A very simple model by James Marshall demonstrates the stagnant convergence of duopolies , which can only be sustained by their control of the force of regulation , versus the dynamic separation of positions necessary when there are 3 or more voices . The model simply assumes " A self-interested candidate will adjust his/her position to maximize the votes gotten." . Click the image to run Marshell's actual simulation .
Dynamics of 2 parties versus 3

This phenomenon is a major reason why I stress the necessity of establishing the Libertarian brand as a third voice . After the very open debates within all the parties' primaries , the suppression of any outside voices by the Commission on Presidential Debates is strikingly obscene .
---
As relevant as when I posted them in 2000 :
Hillary's Travel Gate Hearing video clips .
---
Fresh Links :
070620
DownsizeDC :
The Jersey Girls Deserve Answers

&
Complete 911 Timeline

---
---
#speaking
The Rule of the Market is Choice ; The Tool of the State is Force
Bob Armstrong
is available to speak on the Logic of Liberty . Just drop an email .
Topics :

The Logic of Liberty.
Why the freedom of the marketplace is not only the moral choice, but optimizes the wealth and welfare of the nation. The relationship between money and power.
The Disastrous Illogic of the War on (Some) Drugs.
Why Nanny Socialism has become the insidious morph of failed economic socialism.
Overview of Libertarian thought and fact.
Integrating libertarian principle with the continual barrage of attacks upon it and the suffering caused by those attacks.
---
#war
War is the LifeBlood of the State
( Harry Browne , Libertarian Party candidate for President , 1996 , 2000 )
The US War on Terrorism , of Hegemony and on the Bill of Rights

" Democracies die behind closed doors "


BEFORE THE FIRST SEMICOLON
The roots of our current travails in our failure to appreciate the wisdom of the first clause of the First Amendment
Presented at Union Square "Bill of Rights Day" speechfest , 2002 12 15 .

---

Truly Disturbing Deceit :

From John Clifton : Staged Iraq Pix Showing Support For the Invasion:

Blog from young worldly Iraqi in Bagdad just before the suspension of US Second Amendment for the local population .
US Marines killing wounded Iraqi Inevitable War Crime .
The Mind of bin Ladin Aljazeera transcript of bin Ladin's pre-2004 election speech . Confirms the standard libertarian analysis ( eg , Harry Browne ) that they attack US because we have attacked them
---
 
/ ======================== / fri.dec.20021213 / ======================== /


 
City Council Smoking Ban testimony .  



[  This is the first time I have been in this building in the
 eighteen years I have lived in the neighborhood . It occurs to
 me from the testimony I have heard , that apparently smokers
 must be making more money than non-smokers .  ]

 My name is Bob Armstrong , I am the Manhattan Libertarian DaD , the
 Drug Affairs Director . I live over by the fish market and am what
 might be called a mathematical programmer . You can find this material
 on my website CoSy.com along with links to other freedom resources
 like NY.LP.org , and some views of dawn over the Brooklyn and
 Manhattan bridges , and the mathematical form of a spire to rise
 above our hole over here , and a lot of other things .

 Given that only a handful of you have the courage or duty to face
 those of us whose freedom you want to abridge , I will address my
 comments to that Eye of History recording this - as a warning to
 the still free people of the other Capitals of the World , a warning
 of what is happening here Behind the back of Lady Liberty - the ever
 encroaching grasp of the Nanny Police State who will now be sending
 secret police into places where an attackable minority seek to get
 together in pursuit of their individual happiness .

 I'll admit I don't know how to get thru to our absent Political
 masters . I would think it would give them pause that ordinary
 people have come before you and simply quoted from the founding
 documents of our fragile and crumbling experiment in Liberty .

 No effect . For these "more-equal" do-gooders , these documents
 are dead .

 This is a very simple logical situation . CHOICE versus FORCE .

 This Bloomberg led gang plans to extend the drug war , coercing
 or criminalizing a huge number more of their fellow citizens .


 And in the process , they shred not only our rights to property
 and our freedoms of association and privacy , but rationality
 itself .

 I saw Bloomberg claim this law will save a thousand lives per
 year . Hogwash . There are only forty thousand total deaths
 under the age of 85 in this city each year .

 It makes me question the analytics produced by his company ;
 it makes more understandable how things like Enron can go on
 unnoticed .

[ My simple calculations based on numbers used in testimony
 while sitting in the hearing give a maximum of about 17
 deaths % year .  ]


 All of this arrogant tyrannical idiocy is , of course , great
 for the Libertarian Party . Two years ago , there was no
 Manhattan Libertarian Party . Now it is thriving and active and
 carrying on the most vibrant political conversation on the
 web . One of our new members , Andrea Snell , has done an amazing
 job putting together a "Speech Fest" all afternoon at Union Square ,
 this Sunday December 15th celebrating "Bill of Rights" day . Get
 there to hear ; get there to speak .

#Tony's  

 Finally , let me describe one of the businesses you are about
 to kill . About 2 days after  0911  , I headed north to find some
 place with electricity which had a television . I ended up at
 Tony's on Mulberry , a landmark in Little Italy which I had
 passed many times but never gone in . I'm a cigar smoker .
 Tony is an OLD cigar smoker . On the walls are caricatures of
 him serving Marilyn Monroe , photos of him with Frank Sinatra
 and with Ronald Reagan -- always with a cigar in his mouth .
 To tell this old man that he cannot smoke his cigar in his
 bar which he inherited from his father is a CRIME .

 For the sake of Domestic Tranquility and Prosperity , stop this
 insane drive to control other people's lives .
 You are not our superiors . Demonstrations in the streets is the
 best you can hope for .

 Thank you

--
See also :

( unedited ) CoSy Notes watching City Council voting 021218

New York City Council contact info
---
 
 

/ ======================== / sat.mar.20030329 / ======================== / 


 / 1327 / FOR  Manhattan Libertarian  Press Event @ Philip Morris Hq
 

THE RULE OF THE MARKET IS CHOICE ;
THE TOOL OF THE STATE IS FORCE .

I HAVE NEVER IN MY 58 YEARS BEEN SO DISGUSTED AND
SCARED BY THE TRAMPLING BY OUR POLITICAL CLASS OF
THE FOUNDING PRINCIPLES OF OUR COURTRY WHICH GAVE US
SUCH RELATIVE PEACE AND PROSPERITY FOR 2 CENTURIES .

WE ARE IN FOR CONTINUING HARD TIMES .

WAR IS THE LIFE BLOOD OF THE STATE
AND RIGHT NOW THE STATE IS IN PIG HEAVEN .

THE STATE , IN THE NAME OF PEACE AND DEMOCRACY
LAUNCHES GLOBAL WAR AND HEGEMONY

THE STATE , IN THE NAME OF WAR ON POVERTY TAKES A
THIRD OFF THE TABLE BETWEEN YOU AND ANYONE YOU
CHOOSE TO DO BUSINESS WITH .
OF COURSE , THEY DO IT FOR YOUR OWN GOOD ,
ONE OR THE OTHER OR BOTH OF YOU ,
DESPITE THE OVERWHELMING HISTORICAL PROOF THAT
FREEDOM , NOT THIRD PARTY FORCE , CREATES THE
GREATEST GOOD .


THE STATE , IN THE NAME OF THE WAR ON DRUGS
MAKES IT A CRIME TO GROW PLANTS THAT HUMANITY HAS
LIVED WITH SINCE BEFORE RECORDED HISTORY .

NOW , WITHOUT THE CONSTITUTIONAL AMENDMENT WHICH WAS STILL
UNDERSTOOD TO BE NECESSARY FOR SUCH A FLAGRANT VIOLATION
OF OUR CONSTITUTIONAL PROTECTIONS FROM THE POLITICAL CLASS
WHEN ALCOHOL PROHIBITION WAS ATTEMPTED IN 1919 ,
THE STATE IS EXTENDING ITS WAR ON ( SOME ) DRUGS TO
TOBACCO EVEN IN PRIVATE PUBS AND CLUBS .

MICHAEL BLOOMBERG AND GEORGE PETAKI AND THEIR FELLOW
NANNY NAZIS AMONG OUR LEGISLATORS CLAIM THE POWER TO DENY
MY RIGHT , BOB ARMSTRONG'S RIGHT , AND JOSEPH DOBRIAN'S
RIGHT , AND GARY SNYDER'S RIGHT , AND YOUR
RIGHT TO RELAX PEACEFULLY , AS WE CHOOSE ,
WITH OUR FRIENDS AND OUR HOSTS WHO PAY THE RENT .

THEY HAVE ALREADY PUT IN THE REQUESTS TO HIRE , WITH THE
MONEY THEY TAKE FROM US , SPECIAL SECRET NANNY POLICE TO
TO EXPLOIT THE CORRUPTION AND FINES OF THIS NEW
CRIMINALIZATION OF THE POPULATION .


DISGUSTING AND FRIGHTENING .

U.S. , US .
LAND OF THE FREE
USED TO BE .

---
#SmokingBan.FirstBlood
Email to all Council members after a bouncer was killed trying to enforce the new smoking ban .
 

/ ======================== / sat.apr.20030412 / ======================== / 




From: Bob Armstrong
Subject: Congratulations on first blood
Date: Mon, 14 Apr 2003 11:33:51 -0400
To: < council.nyc.ny.us >
--

To all of you who voted for it :

Congratulations on the first fatality induced by your extension of the
war on drugs to tobacco . Just 12 days .
You must feel a pride which will last your lifetime .

Now your failure to appreciate the wisdom of each of our Bill of Rights
for "ensuring domestic tranquility" , by your effort to try to deny many
hundreds of thousands of your fellow citizens the Right to Relax in
the manner they choose , has led to death , increasing New York City's
death rate for the year in a very unambiguous way .

As with Alcohol prohibition , for which the Constitution was amended for
a dozen years , the insanity and immorality of this unconstitutional war
on peaceful fellow citizens who find calm or solace or ease of pain or
attentiveness or insight or concentration or happiness from herbs and
their extracts that humanity has lived with and cultivated since before
history is ever more vivid .

To hear that Mr. Bloomberg was joking with a lit cigarette of some
kind the same evening , and knowing of his joking about enjoying
marihuana , shows a callous hypocritic arrogant disregard for individual
liberty .

I will remind you , as I closed my testimony before you December 15:

For the sake of Domestic Tranquility and Prosperity , stop this
insane drive to control other people's lives .
You are not our superiors . Demonstrations in the streets is the
best you can hope for .
See : http://cosy.com/Liberty.htm#SmokingBan


We in the Libertarian Party , with our meager resources but growing
numbers , will do every thing we can think of to target each of your
campaigns for reelection and use this death as our first exhibit .

Sincerely ,

Bob Armstrong ,
Manhattan Libertarian
Drug Affairs Director

--
Bob Armstrong -- http://CoSy.com -- 212-285-1864
Ultimate Computing Environment : http://cosy.com/K/CoSy.htm
A WTC vision : http://cosy.com/CoSy/ConicAllConnect/
2003/04/14 9:49:16 AM

---
from NYC 2003 Voter Guide
PRO: NYC Open Primary Ballot Proposal

by Bob Armstrong

[The following statement was submitted for publication in the NYC
Campaign Finance Board Voter's Guide. �Ed.]

While the proposed open primary followed by a runoff between the top two
vote getters may not be optimal, it breaks our current virtual monopoly
of the ballot by a particular political class: the registered members of
a single political party.

The proposal enfranchises the 1.3 million of us who choose not to join
that monopoly and encourages any group of us, who support any one of us
enough to collect 900 signatures, to add their choice to the political
market.

Democracy is what brings market freedom to the control of the state's
monopoly on the use of force. In the everyday marketplace, each dollar
you spend is a vote for the provider of the goods you choose. In the
political marketplace, your vote is like having a couple of dollars to
spend every couple of years.

In this age when state force is replacing individual decision in more
and more aspects of our economic and social lives, this proposal may be
the most lasting positive legacy of these times. To remain a World
Capital in governance as well as talent - because the talent will leave
if the governance is not competitive - vote YES for Open Primaries.

---
---
#travelgate
Views/Travelgate We New Yorkers in our self proclaimed "Capital of the World" have just elected a cruel and honorless con artist to be our Senator . See
Video Clips of Travel Office Staff in their own words .
All people of Honor must evaluate their political philosophy in light of these facts . The Dems did not argue that the gross malfeasance did not happen . Their lack of care about real , criminal , harm to real people has done great harm to our country .
The Global Warming Scam
Bad science particularly disturbs me because I can understand the real stuff . here is a letter I sent about the subject . See views/warm for more .

From: Bob Armstrong < bob@cosy.com >
Subject: Golbal Warming , the ultimate Political Hubris
Date: Wed, 1 Aug 2001 20:46:14 -0400
To: < paulos@math.temple.edu >
--
Happened to click to your Placebo effect article .
http://abcnews.go.com/sections/scitech/WhosCounting/whoscounting.html

Glad to see that you include the fact that there are some of
us who understand 100 year old physics , particularly what's
now being called the 0th law of thermodynamics , to understand
it's simply impossible for creatures on the surface of a sphere
to change its mean temperature other than by actually creating
heat .

Thought experiment : Put a black marble and a white marble in
your refrigerator with thermcouples buried at their centers .
Asymptotically which is hotter ?
Float them in orbit next to the space station .
Which is hotter ?

The idea that we can change the temperature of the plant by
changing the insulative properties of the atmosphere is a
21st century equivalent of believing in a flat earth in the
1490s .

That the global statists who would run our lives display
such lack of understanding of freshman physics is why I
have come to consider them the most dangerous entities on
our planet .

-- Bob Armstrong -- http://CoSy.com -- 2001/08/01 7:50:25 PM
Flag Burning email in response to ConservativeHQ e-petition
 From: Bob Armstrong < bob@cosy.com >
Subject: Freedom
 Date: Thu, 2 Aug 2001 23:29:56 -0400
 To: < webmaster@conservativehq.com >
 CC: < cosy@cosy.com >

Dear Mr. Viguerie ,

You don't seem to be very set up to receive opinions .

I received your email about immolating our freedom of
expression for the sake of cloth and paper replicas of
the symbol of our State which has been so disgraced by
the failure of the Senators and Rehnquist to cleanse
itself of the Clintons that in comparison any physical
act against a piece of cloth is immaterial .

If this totalitarian shredding of this remnant of our
tattered Bill of Rights ever comes close to succeeding ,
count me to be on the streets with a million other
Libertarians burning the new sanctioned symbol of
oppression , waiting in line to be prisoned in body
as well as speech .

You should be ashamed of yourself ; you dishonor
the tradition of term "conservative" .

Used to be Land of the Free . Not in the 21st century .

-- Bob Armstrong -- http://CoSy.com -- 212-285-1864

/ 20020705 /
The Pledge versus the Oath , Jim Peron , Ideas on Liberty - May 2001 .

Bob Armstrong on "Pledge of Allegiance"
Interesting to note that George Washington's common invocation was simply to "Providence" , no more formal deity .
---
NY Libertarian Candidate Archive
---
#Links POLITICAL LINKS :
C-SPAN.org If you don't see C-SPAN you do not know what goes on in this country .
The ideas of the Left are both superficial and audacious and therefore quite comforting to most of people most of the time ; the ideas of the right are both deep and humble and therefore less attractive to most of the people most of the time .
Dick Armey Cato 60th aniversery Heyak's Road to Serfdom
We must be ready to employ trickery, deceit, law-breaking, withholding and concealing truth. We can and must write in a language which sows among the masses hate, revulsion, scorn, and the like, towards those who disagree with us.
Vladimir Ilyich Lenin quoted in Max Eastman : Reflections on the Failure of Socialism
cf : Global Warming alarmist Stephen Schneider

: "it is journalistically irresponsible to present both sides as though it were a question of balance. ... I don't set very much store by looking at the direct evidence. ... To avert the risk we need to get some broad-based support, to capture public imagination. That, of course, means getting loads of media coverage. So we have to offer up some scary scenarios, make some simplified dramatic statements and little mention of any doubts one might have. ... Each of us has to decide what the right balance is between being effective and being honest.
Bob Armstrong's e-mails
Libertarian Activist :


READING LIST

Animal Farm
George Orwell

The Road to Serfdom
F.A. Hayek
Reflections on the Failure of Socialism

Max Eastman
( see my review at Amazon )


Terrorism and Tyranny
James Bovard

The Noblest Triumph: Property and Prosperity
Tom Bethell

Environmental Overkill
Dixy Lee Ray

Meltdown : Predictable Distortion of Global Warming
Patrick J. Michael

Saying Yes: In Defense of Drug Use
Jacob Sullum

by my friend
Preston Peet
Under The Influence :
The Disinformation Guide to Drugs

Jefferson and Madison on the Separation of Church and State
Lenni Brenner
---
Pioneering examples of Free Market Global Charity :
Imagine if YOU had the money the government takes from YOU to support charities YOU feel are efficient and honest .
What about the Poor? By Barry Loberfeld
Food Bank NYC
501(c)3 data and 990 filings
---
On My Office Door
Note the contrast between the standards of our political leaders and the precision expected by Harry J. Gray, then Chairman and CEO, United Technologies , in the underlying ad from the Wall Street Journal , 1986 11 13 .