/CoSy­/Liberty­/CandidateArchive
John Bush , George Kerry ; so little difference , it's really scary .
Halloween Parade handouts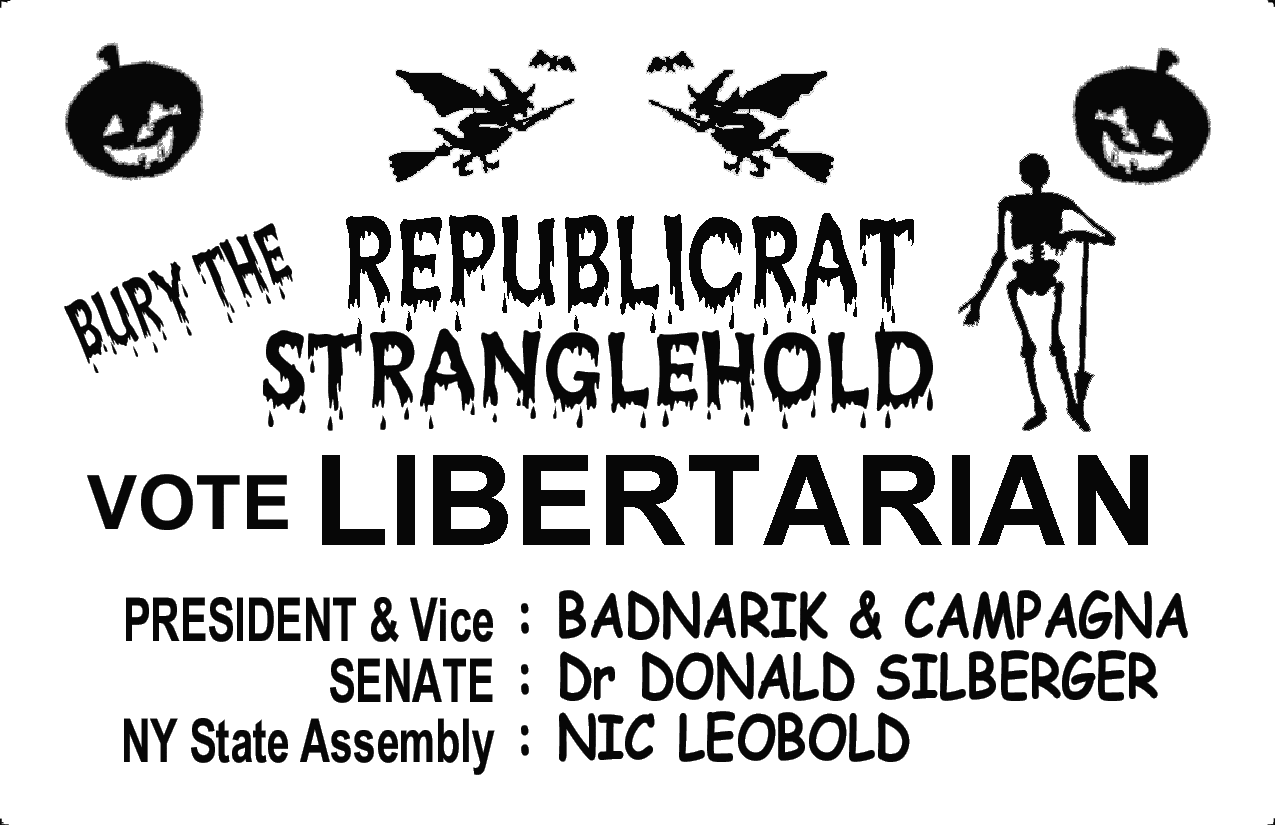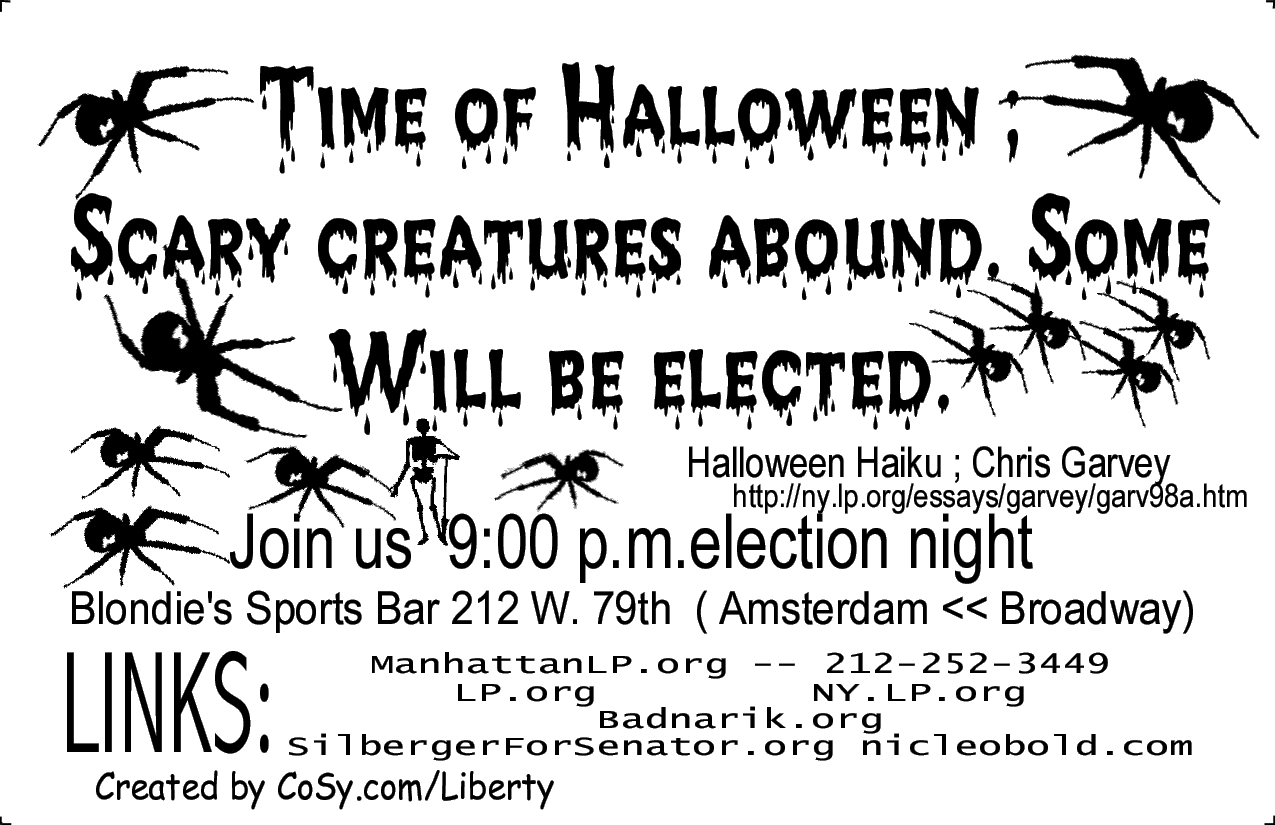 ---
2002
ONLY CHANCE FOR 4 years
TO ADD
LIBERTARIAN
TO YOUR CHOICE OF PARTIES
50,000 VOTES WILL DO IT
---
If you are 18 now , you will be 22 the next time you have a chance to make such an important vote for LIBERTY in your personal and economic life .
---
In recent years , I have become a "Bleeding Heart" Libertarian

, utterly disgusted , and scared , by the dumb amoral brute the World State continually shows itself to be . Bob A.
---
---
Not in government or force, not in slavery or war but in the creative, and thereby spiritual, power of freedom, shall our inspiration be found. Dr F.A. "Baldy" Harper , founder Inst for Humane Studies , George Mason U , ( quoted by (rR-TX) Ron Paul )
---
Let's bring Voter Ballot Initiatives to New York
---
---
Last year :