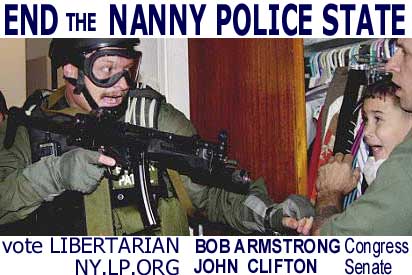 Context : The War on (Some) Drugs .
I applaud Dana Beal`s accomplishment in creating a coordinated global day of pleasant events at which the State can display it`s use of Force , virtually for its own sake , to control peaceful fellow citizen`s lives .
I know Dana has as many detractors as fans among those with the same goal of ending this unconstitutional prohibition , and I can understand why .
But Dana does succeed in bringing together a rainbow of , what has to be ,

, 10000 peaceful people who happen to be pot heads .
The accent on music groups ( you can imagine he gets some good music groups ) is undoubtedly a reason for his success .
Unfortunately , I feel , from the point of view of having real political impact to end this madness , the resource was squandered terribly .
None of us who are waging the war to actually get the representation our numbers warrant , to actually start using our damn VOTE , and our ability to get out and do the Ward Healing to motivate our friends and neighbors of whatever pharmaceutical persuasion to join us , to display the political muscle to attack this Statist criminalization of simply being human ;
None of us who are actually running for Political Office against Giuliani and Hillary and their allies got a chance to speak to Assembled Crowd while they were fresh . Below is the Speech I prepared , which if it was to be delivered at all had to be delivered when the energy was high . I really am looking for warriors to get together a Mid-Summer Party at Coney Island in my district .
The Election of the Millennium is This November 7 . Next year`s march won`t have the same leverage .
---