CoSy/Art/RonEnglish
Ron can add images like I can only imagine calculating on a computer .
---
RonEnglish
with BairdJones @ HarryStendahl`s in front of some of Ron`s work .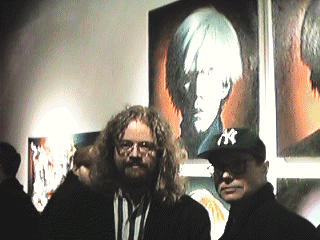 ---
Ron`s long time Loving Lizards Logo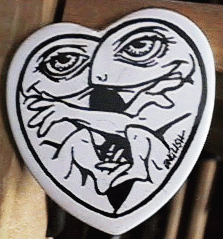 ---
Perhaps Ron`s most interesting piece at Stendahl opening .
Image from Ron`s current business card .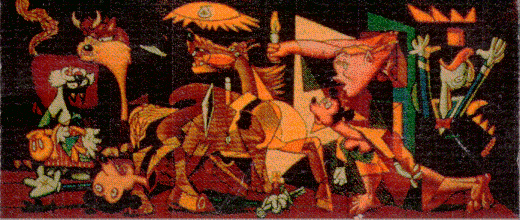 ---
@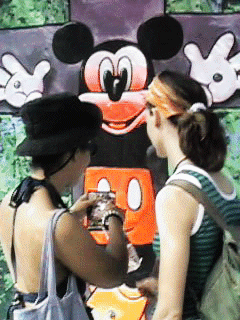 Tompkins Sq
---
Ron`s Card `98

---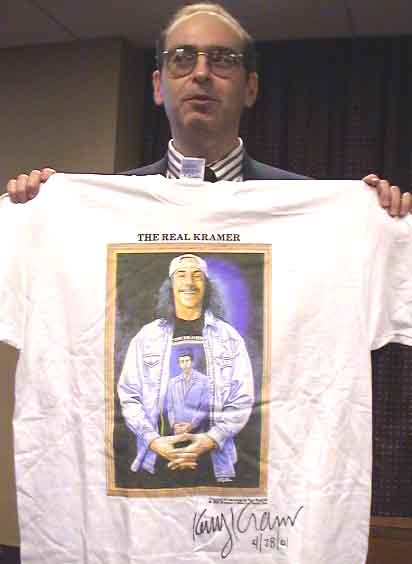 Rich Cooper , NY Libertarian Chair , holding up Kenny Kramer T-shirt
I won in raffle at Libertarian Convention 01
where Kenny was nominated for NYC Mayor , 20 to 5 over NOTA .
---
Hi

, my name is Fahad

and I work at

Artsy.net

. While researching artists

I saw you had mentioned Ron English in a past post -

cosy.com/art/english/english.htm
I actually worked on Artsy's new Ron English page, and I think it would be a great resource for your readers. The newly designed page includes his bio, a number of high resolution images of his works, exclusive articles about the artist, as well as up-to-date exhibitions with his work – it's a unique resource.

Ron English, with his "POPaganda," has produced some phenomenal work, and we hope our page has done him justice.

I'd like to suggest adding a link to Artsy's English page, as I believe it would benefit your readers.
Best,

Fahad
[A.]
Fahad Jamal
;

CoSy The
NoteComputer
Feedback : bob@cosy.com
NB : I reserve the right to post all communications I receive or generate to CoSy website for further reflection .
---