/CoSy­/cal98­/apl98­/apl98-px

Modified | DDT |>| FRI.JUN,990611,13:24-4 |
Iceland to Luxembourg
I used Airhitch to get to Europe for the APL conference in Roma Italy at the height of the season last summer for $370 . Essentially they supply a list of flights leaving regional airports which are running with extra space . I ended up catching Icelandic to Luxembourg from where I took an overnight train down to Roma .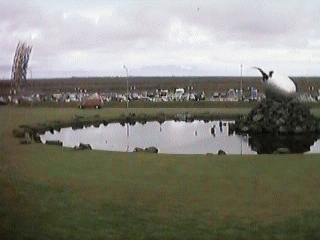 Iceland Airport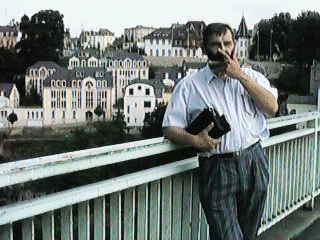 Herr Weiss , ein fellow Bier und Cigar enjoyer , civil servant on holiday from Holland , who poured me on the uberNacht Zug sud zu Roma .
---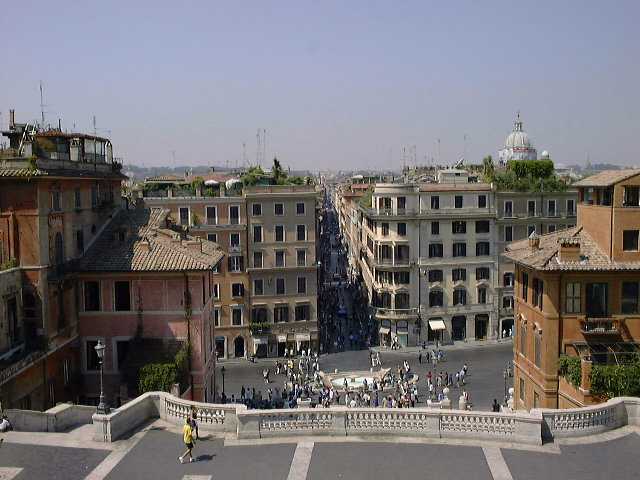 JPGs emailed to me by Yukiko Okubo
& 1 Polaroid by Steve Halasz
---
For my Fellow APLers , sorry this time , since digital cameras are
getting more common

, I pretty much just took ( ~ Conference ) pictures .
If any one has more conference shots let me know to link or load .
Particularly , I would love to see any pictures of the Vineyard Party .
First evening after renting a 50cc Yamaha Scooter , I happened up to an
African music concert up by the Galleria d` Arte Moderna .


Sunday afternoon I ended up at a Cybercafe near the Vatican .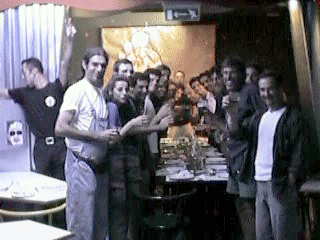 & got invited to join an amateur Baseball team for dinner .
---
After the conference , I rode my scooter over to the Coast to see where the Fiume Tevere met the Tyrrhenian Sea .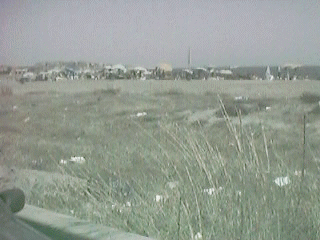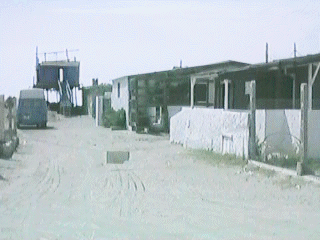 It was a hot bright day and hundreds of thousands of others had also come down to the Lido de Ostia .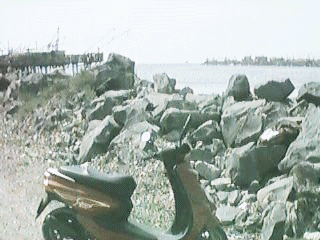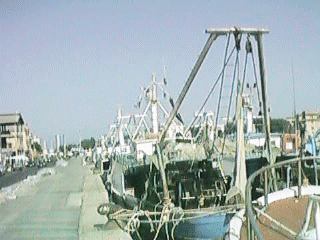 The River has a couple of openings : one has just fishing shacks and not much else ; The other , Fiumiacino is a real town , with a small fish market and the ferry to Sardinia .
I concluded Roma happened where the River Tibris corugates its way into the foothills from the coastal plain .
Paolo , Was I mistaken or were those prostitutes hanging in the lightly wooded area along the highway that I think ends up in Via Portuense ?
---
The last evening , I was hanging , smoking an Antico Toscano

and a cold draft premium Peroni along the cafes across the Plaza Venezia from the Monumento Nazionale a Vittorio Emanuele II when Guy

Martin from Cuidad Quebec

ambled by .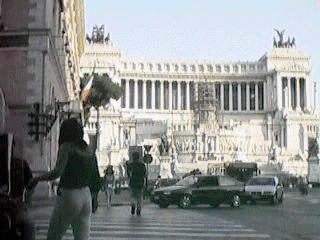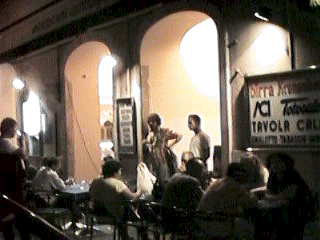 I mentioned to Guy that I planned to head over to a place I had seen to that I wanted to add to my Web Art Gallery .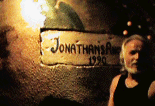 Guy Hopped on the back of the Yamaha 50cc & we scooted over to see Jonathan and his Angels
---
The next morning my comrades Sasha & Sveta

Skomorokhov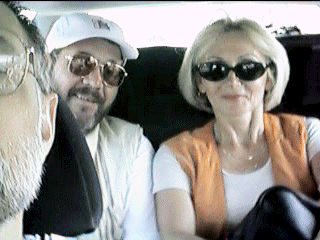 shared a cab to the airport where we waited together - them for Aeroflot ,
me for a cavernously empty 747 Airhitch back to JFK .
---
K.CoSy
Rapid Quantitive Modeling
& a whole lot more
CoSy Homes
Constructing affordable homes
in the Boroughs of New York City


Contact : Bob Armstrong ; About this page : bob@cosy.com ; 212.285.1864
Coherent Systems / 42 Peck Slip 4b/ New York NY 10038.1725
Note : I reserve the right to post all communications I receive or generate to CoSy website for further reflection .

/\ /\ Top /\ /\ ;