My friends Jeanette & Lew have a habit of making me invitations I can`t say no to

.
Shortly after getting back from APL98 in Roma , they invited me - even had a friend with a van - to spend a "Day in the Garden" at the original site of WoodStock . The Bethel farm location does provide a remarkable natural bowl .

This is the only mega outdoor concert I`ve been to and I was blown away by the teknology .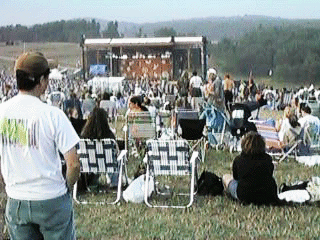 Lew is standing in this picture , but it illustrates the frustratingly low CGA resolution of my early Casio QV10 .
Notice that the whole stage is like a giant boombox with flanking walls of woofers . two satelite midrangeTweeters are suspended on 10m poles , 50m or more from the stage .
The sound was CD clarity awsome .
Right after they invited me , It got mentioned @ J.StB&G that Mike Rathke who plays with Lou Reed

. would be playing at the WoodStock thing . I told Mike I`d be there .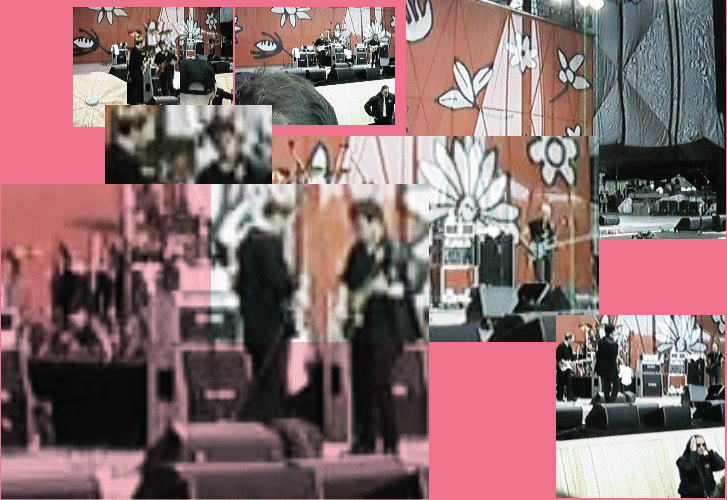 When Mike and Lou started playing , I worked my way to within a row or so of the stage . My ego felt stroked to be in a 30k crowd listening to a bar bud . Managed to make eye contact with Mike - mainly by wearing my White Hat standing over the shoulder a girl who was good at making herself noticed - and exchange expressions .
Mike may not work very many hours , but when he works , he earns every pfennig . World Class .
The crowd control was hi tek too . The first couple of rows were standing on the steel plate base of the restraining fence - supplying our own ballast making the fence immovable . The edge of the stage , 3m away , was a rather attractive , but splintery looking steeply sloping wood skirt ending about thigh high from the ground . The NYPD could learn something about professional , non obtrusive crowd control . See my notes on Kahlid Muhammed`s "Million" Youth March in Harlem , SAT.SEP,980905 .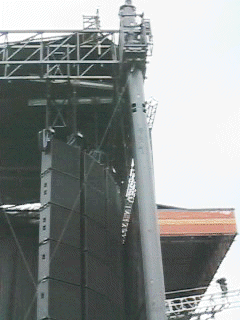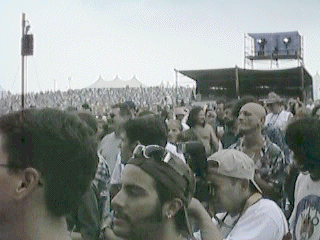 Walls of woofers & 1 of 2 midrangeTweeters on poles . Concession tents ghost over rim of bowl . Note how the whole stage is like a giant Erector Set . It apparently can be disassembled , trucked to the next site and reassembled from one weekend to the next .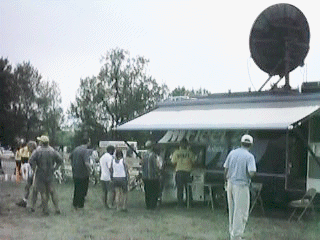 Fleet Bank even had Satellite linked AutoTellerMachines .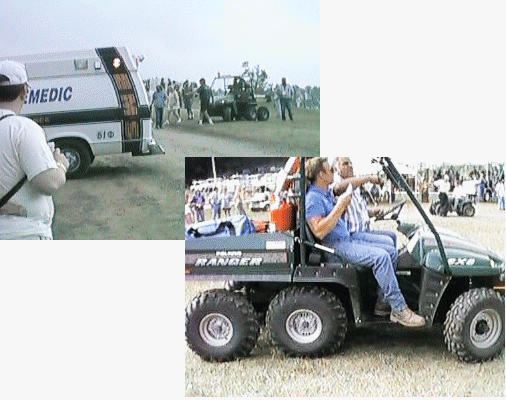 I`d never seen these 6 wheeled AllTerrainVehicles before either .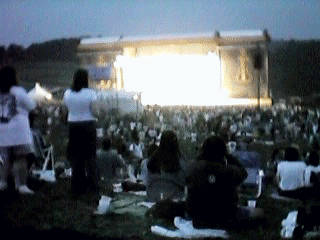 Peter Townsend closed the show with a massed gospel choir - must have been 2 busloads - a sonic spectacular .
---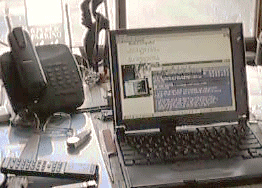 ;

CoSy The
NoteComputer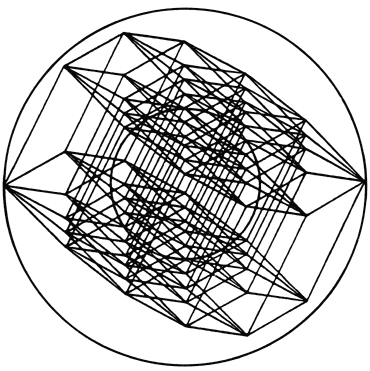 Feedback : bob@cosy.com
NB : I reserve the right to post all communications I receive or generate to CoSy website for further reflection .
---