Godzilla/GODZILLA.htm
GODZILLA visits
the Fulton Fish Market
SUN.MAY,970511| This weekend , the people who trashed WDC in Independence Day brought Godzilla - or at least the production company to NYC to trash the Fulton Fish market and South Street Seaport .
I'll be interested to see what ends up being between the Green barrels in the images below . My bet is Godzilla`s foot .
Major picture production always impresses me in the shear flow of money apparent . It`s like a whole nomadic factory burning a trail of $100k days from location to location .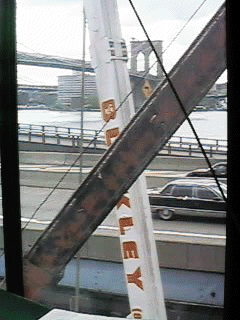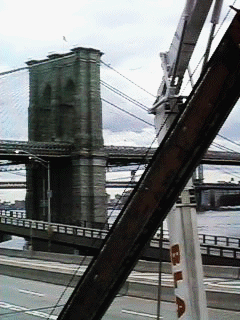 The white crane holds the rain maker ; the one in front , the " Godzilla Detritus " hopper .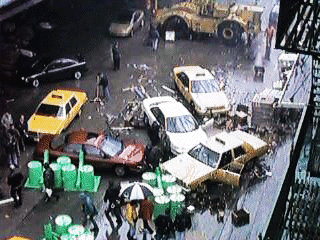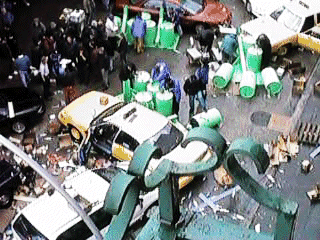 Green waterfilled Barrel weighted barriers provide something for cars to crash against . After the first takes , they are emptied and taken out of the way . Clearly they will be chromakeyed out of the scene and replaced with some part of Godzilla in the movie .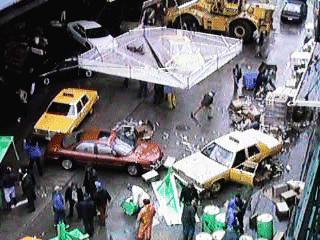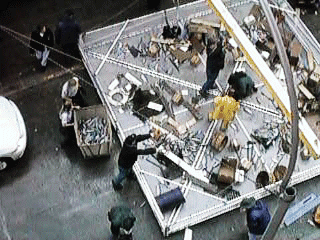 Debris hopper suspended above scene & being refilled . Note fake fish skattered around and in hopper .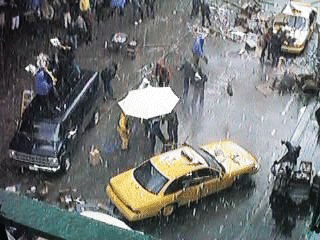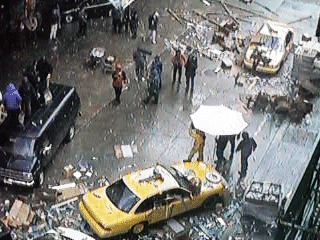 Closeup scene starts . Hand camera under white umbrella . One actor running , another starting to get out of cab . Detritus not yet release and shovels of fish ( real ) still cocked on top of van . Rain on .
Rain ending . Shovels empty . Fish vendors gone . Debris all over taxi . Camera followed action .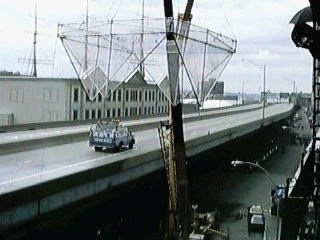 In the real world a police vehicle whines by on the FDR . Note camera position on other fireEscape .
---
|MON.APR,980427,12:5-4| Was going to make job "GoD" & it pulled up CoSy/godzilla/GODZILLA.htm which is getting more & more hits .

|MON.JUN,980601,11:54-4| Postman RichMcGorty said Fish Market was happy with movie makers -- They bought 6000 lb ( 6K.lb ) of Friday Fish for $1 % lb .
  From: Bob Armstrong  12:08
  Subject: Re: GODZILLA -- wujusay??
       To: onesand zeros 

 Gotta do .
  An invite I cant refuse - like lots I get from my friends Lew & Jeanette
   -- ever been to a nude beach ?  wanna go to PeterLugers ?

 onesand zeros wrote:
 > What do you say to seeing GODZILLA?
  When ?

 > How do I get FREE PASS to PCExpo?
  How do I get FREE PASS to PCExpo ?

  -- BobA --  | clk Updated    http://CoSy.com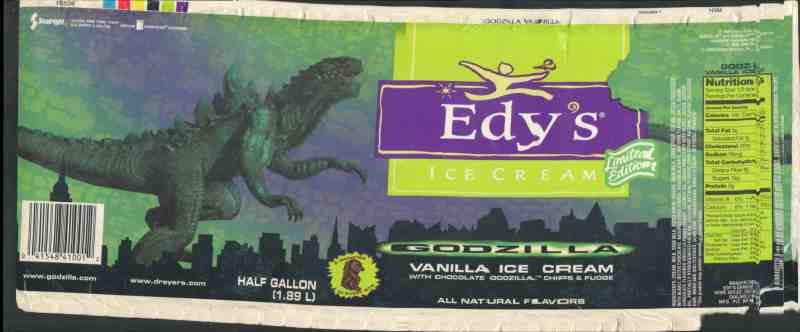 ---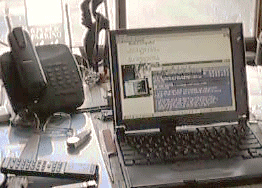 ;
CoSy The
NoteComputer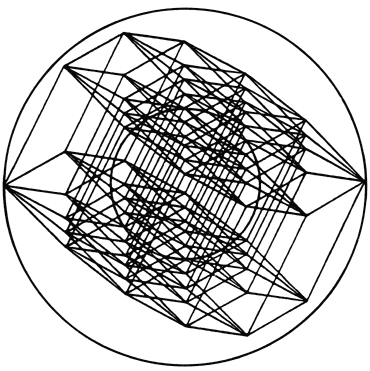 Feedback : bob@cosy.com
---